4519 JUDE WAY, PACE, FL 32571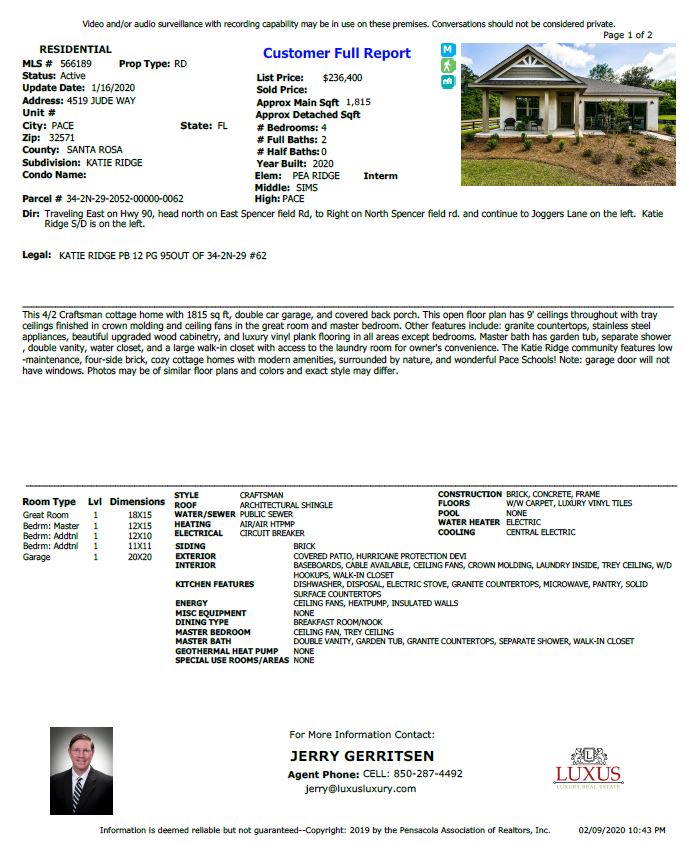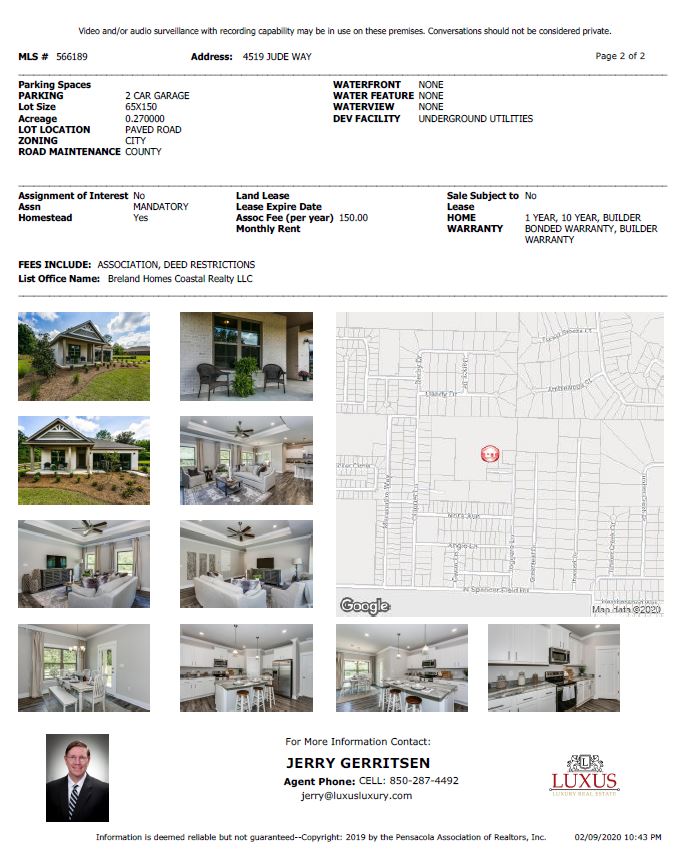 Neighborhood Drive-through 1-31-20
The video below is of the model home for 4519 Jude Way, Pace, FL 32571, not the actual house (this house has not been built yet).
Courtesy of Rebecca Purvis of Breland Homes Coastal Realty
This is not a home inspection, this is merely a video walkthrough of the property, I am not giving any advice or information as to the structural soundness of the property nor any repairs that may or may not need to be made. If you purchase this property, I recommend you hire a professional home inspector to advise you on the condition of the property.